House Siding Installation in Charlotte, NC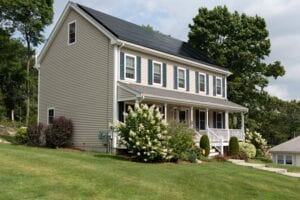 Siding is one of the first things people notice about your home. It also protects the structure from the elements, including reducing damage from wind, rain, and hail. Our house siding installation team handles sections of your home to replace damaged siding so it fits seamlessly onto your home.
After large weather events, such as strong winds or hail storms a storm damage evaluations can be done to assess damage to siding. If you're concerned about your house siding after a storm, get in touch with us. Our expert siding contractors in Charlotte, NC and surrounding areas will get your home back into top shape.
Siding Installation
Whether your home has old siding or you simply want to update your home's look and feel, Vision Roofing can work with you to find and install the best type of house siding for your needs. We can handle new siding installation in Charlotte, NC for your entire house, or just for isolated sections.
We install siding for new build construction as well as established homes that are adding on or need an upgrade. For every siding project, our team will ensure your new house siding uses high-quality material that's installed correctly, so it can protect your home from the elements along with providing the look and feel you want.
Types of Siding
Wood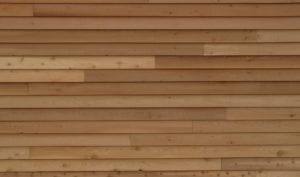 Wood is a great aesthetic addition to your house that can help protect your home from weather. Classic wood siding is available along with custom colors and styles to fit your home. Our team will provide wood siding installation for new build and established homes.
Vinyl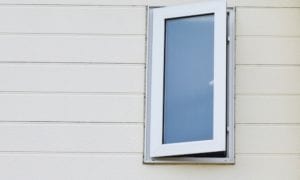 One of the most versatile options, vinyl siding is cost effective and durable. It can have the same look and feel as other types of housing materials like wood siding, but at a lower cost.
Vinyl siding on Charlotte, NC homes is also designed to withstand the elements, resisting the moisture damage that commonly causes problems in our area. Vision Roofing provides vinyl siding installation in the Charlotte, NC area.
Fiber Cement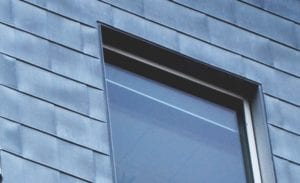 Fiber cement siding is long-lasting, more durable than wood, and is resistant to both termites and water damage. It is available in a wide range of styles and can last up to 50 years. Vision Roofing provides fiber cement siding installation in Charlotte, NC.
Siding Contractors in Charlotte, NC
Vision Roofing has 10+ years of experience caring for home exteriors in Charlotte. Our professional team understands the challenges associated with heavy rain and thunderstorms, as well as the temperature changes common to North Carolina.
We'll help you find the best siding for your home, providing professional siding installation services. In addition to serving the Charlotte area, we also serve nearby cities with siding contractors in Lincolnton, NC and other areas.
Contact us for details, or to schedule a free inspection.