Fascia Installation in Charlotte

Fascia can be damaged by a number of elements, including wind, hail, rain, snow and ice. In many cases, fascia also wears out and naturally needs to be replaced over time.
To improve your home, our team will match your fascia to the rest of your home's exterior and the soffit you currently have. We'll custom blend the fascia to fit your home, providing you with many different colors to choose from. Vision Roofing will bring fascia material to your home and bend it on site, shaping it into the correct profile for your home.
Vision Roofing will also work with any gutters you have attached to existing fascia and can help with gutter replacement and protection systems as well. For information or an inspection on the gutters and gutter guards on your fascia, see our Charlotte Gutter Services.
What to Expect from Our Fascia Services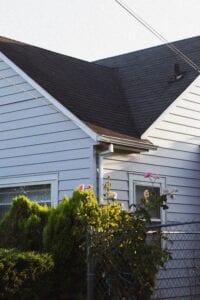 All our services are customized based on the project, but in general you can expect:
A professional consultation and evaluation of your home's needs. That may include a storm damage evaluation or simply an inspection of your home's current condition.
A conversation with one of our experts to determine the best fascia material and color to match or accent your home's existing look and feel. The fascia's color will be custom blended to ensure you get the color you want.
A contractor will arrive at your home at a pre-scheduled time. They will bring professional equipment that will bend the fascia to fit your home's exterior.
Most fascia installation services can be done in a day, so after your initial consultation we will work with you to find the most convenient time to install new fascia for your home. Our team will work around your schedule and leave your home better protected from the elements – and better looking – than when we arrived.
Soffit Installation
Soffit, the siding located on the underside of roof overhangs, is typically matched to your house siding, which is usually vinyl, wood, or aluminum. Proper soffit will improve venting in your home, keeping airflow that discourages mold and moisture buildup.
Vision Roofing will inspect, and replace damaged soffit. For new homes or home expansions, we will install soffit on Charlotte homes. Our soffit services ensure your eaves and overhangs are properly outfitted to protect your home's interior and exterior.
Contact our Charlotte roof fascia contractors for more information or to schedule an appointment.