Storm Damage Insurance Information
Knowing what storm damage will be covered by your insurance company and what won't is difficult. There are no guarantees, but you'll be better prepared with an inspection done by a former insurance adjuster.
Unlike other companies that partner with insurance companies, our storm damage team has experience behind the scenes. Our storm damage evaluation is done by a former insurance adjuster, making us better equipped to advise you on what insurance is likely to cover. We will:
Identify storm damage and repair needs.
Explain how insurance companies approach coverage and claims.
Help you understand how insurance companies determine what you're owed.
Advise you on the insurance process and ways to make it go smoothly.
Ensure you are getting all the coverage you are afforded in your policy.
Provide storm damage services, such as roof replacement, as needed.
Storm Damage to Roofs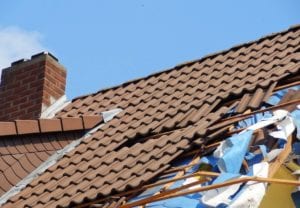 Roofs are most commonly damaged in storms when there's strong wind, hail, or debris such as falling trees that impact the roof. Roofs can also be damaged when water gets beneath shingles, which is more common in older roofs and homes with prior roof damage.
Vision Roofing evaluates rooftop storm damage and provides repair recommendations. Our roof replacement services will fix any problems we identify and help prevent future damage.
Storm Damage to Gutters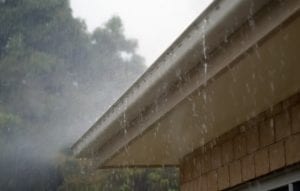 Gutters can be damaged or knocked loose by hail as well as strong wind and falling debris, causing water to collect near your home's foundation. Debris such as leaves, branches, and garbage can also collect in gutters during storms, blocking the flow of water.
We evaluate storm damage to gutters and provide gutter installation and protection services to keep your gutters functioning properly. During our evaluation, we'll assess the condition of your gutters and identify problem areas, such as places where gutters are sagging or have become detached from your home. Since these issues can be overlooked by insurance adjusters, we'll help you ensure all relevant damage is included in your homeowner's claim.
Storm Damage to House Siding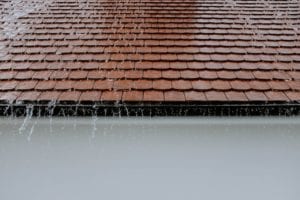 Like roofs and gutters, strong winds and debris from storms can damage house siding. Not only does damaged siding reduce the curb appeal and value of your home, it can open your home up to additional weather damage as well as pests that enter through new holes or crevices.
Vision Roofing will quickly and accurately evaluate your home's entire exterior, inspecting siding for any damage caused by recent storms. Our siding services will help with storm restoration to ensure your home is properly equipped to handle future weather events.
Charlotte Storm Damage Evaluations
Our storm damage assessments cover the entire exterior of your home, identifying storm damage to your roof, gutters, siding, and fascia. With 10+ years of experience in caring for home exteriors in Charlotte, NC and additional experience as insurance adjusters, our team knows storm damage, even if the signs aren't obvious. A thorough evaluation will ensure your home is safe and provide the information you need for insurance claims.